PHOTO TOUR... Cedar Rapids Public Library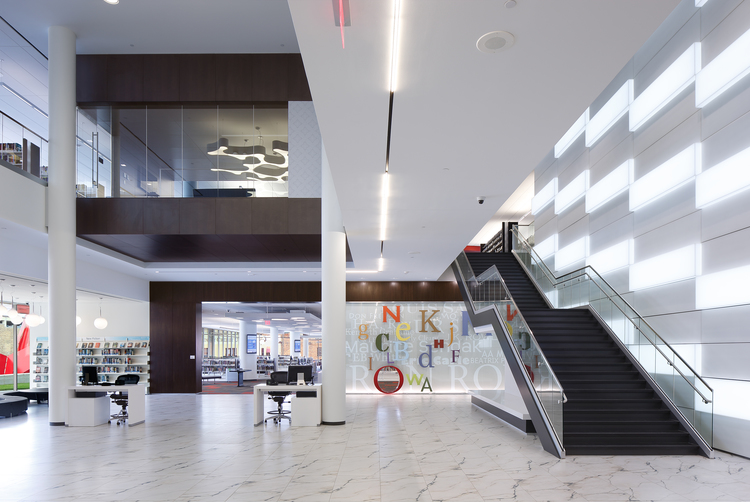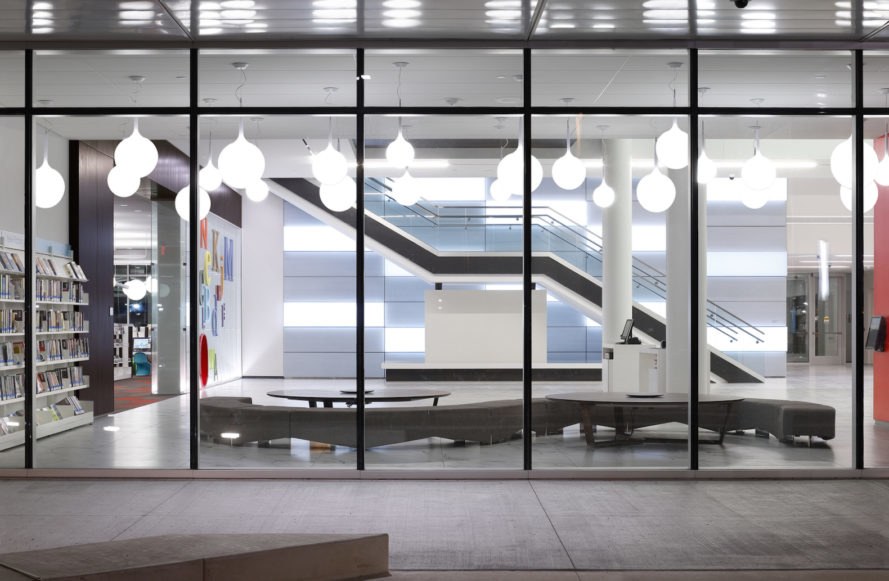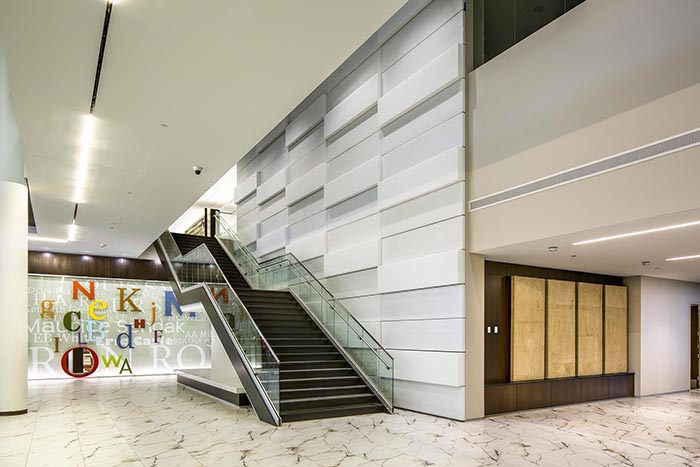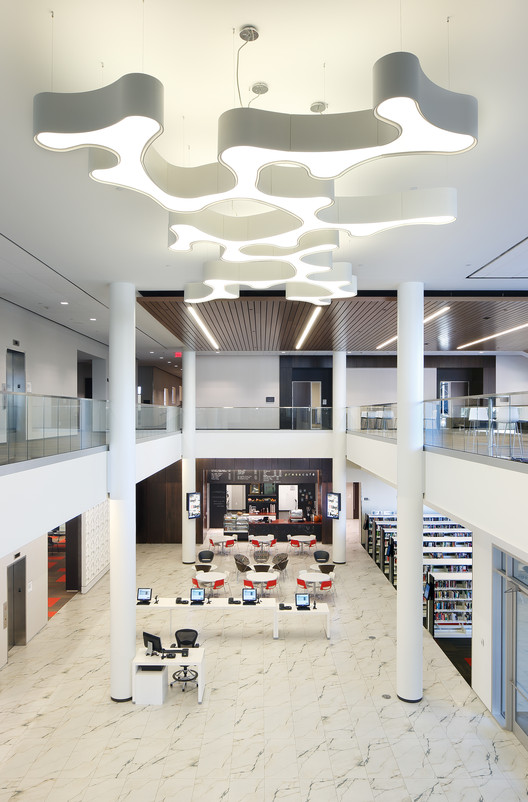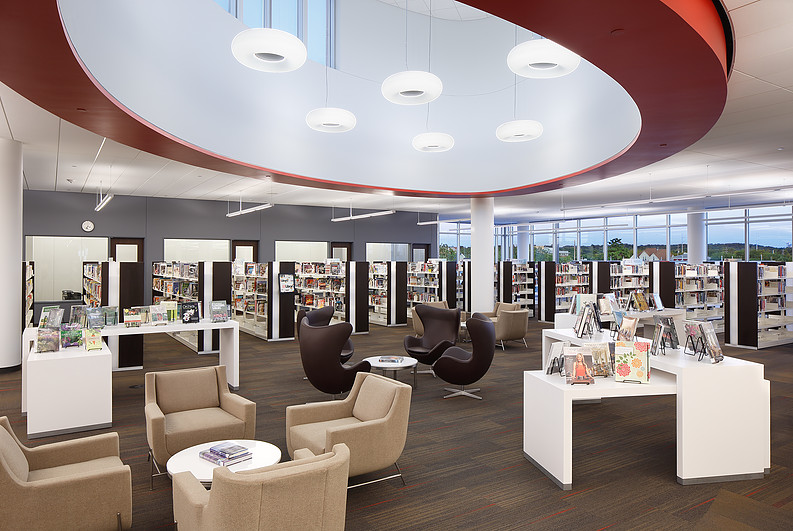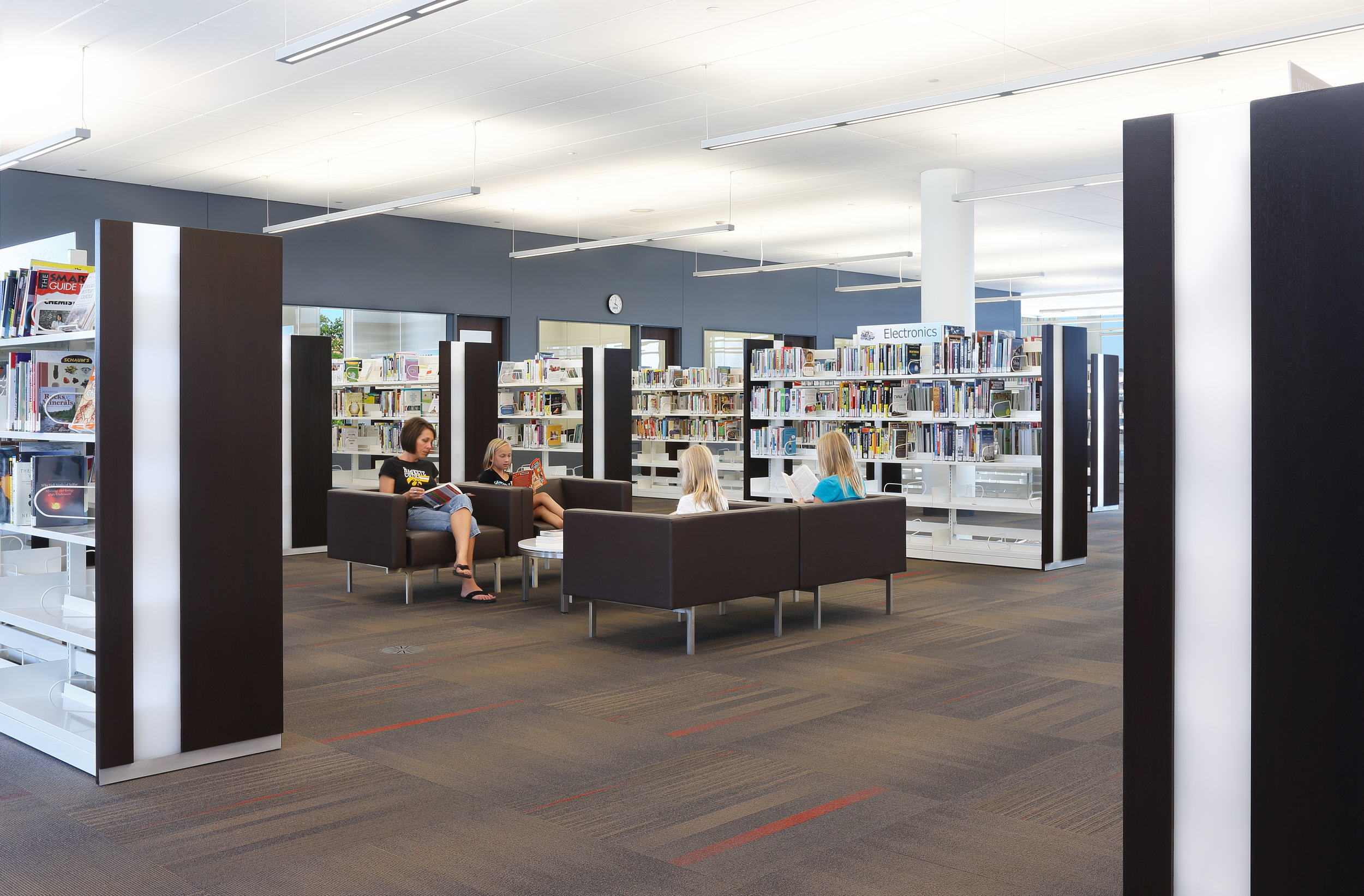 Designed by local Cedar Rapids firm OPN Architects, the new 95,000-square foot library is designed to be a vibrant, multipurpose destination and a space for the community to mix and collaborate. The design of the new library was driven by the desire to embrace openness, transparency and foster public engagement with and within the space.
He wanted this library to be more like an Apple store and less like the department of motor vehicles. OPN Principal Brad Brown, AIA says of Library Director Robert Pasicznyuk.
LIGHTBLOCKS worked with OPN to coordinate the design and was responsible for all aspects of the feature wall including the steel structural supports, attachment hardware, "Classic Dry Ice" resin panels, "Classic Dry Ice" resin boxes and lighting.
From the exterior, the activity of the library is prominently on display through expanses of floor-to-ceiling glass that wrap around the building on the first and second floor, visually connecting patrons and pedestrians. A 200-seat auditorium situated on the second and third levels faces the park. The auditorium stage is set against a wall of glass creating a backdrop from the changing seasons and cityscape. As darkness falls, the facade surrounding the auditorium glows with 60 eight-foot-by-one-foot light panels. This language of light is carried inside with a dramatic monumental stair featuring illuminated panels that respond as users walk up and down the stairs. The stairs and light wall are visible from the exterior, functioning as a kinetic sculpture and vividly telegraph the activity within the library to the street.
The success of the Cedar Rapids Public Library demonstrates the impact a next generation library can have on a community. The most surprising aspect of the new library is the ways in which the community has embraced and used the facility in ways unimagined. It truly is a participatory library. The metrics on circulation, meeting room use, and computer use have far surpassed expectations and highlight the impact a new library can have on a community.